This post is also available in:
日本語 (Japanese)
An update on Masamune's health. I kept quiet about this on my main Twitter as things were very mentally rough for me and still are.
On Friday night Masamune's health declined rapidly and he was crying and refused to eat or drink. He started vomiting constantly and hid away from me.
I took him to the hospital on Saturday and found out that he had a disease called Feline Urological Syndrome. To put it simply, just like in humans, stones had formed and were clogging up his urethra, making it impossible for him to pee. He was clogged up with pee and blood. The vet put a catheter in to get the urine out, and Masamune was in so much pain and couldn't take it. He was then anesthetized and drained, but there was blood and a lot of pee, and it truly hurt my heart to see that. He was admitted to the hospital, but I was told that if his kidneys got worse and couldn't make any more pee, his life would be in danger and it would be suggested he should be put down. He was hospitalized on Saturday and Sunday and came home today. If he is unable to pee on his own he will have to return to the hospital for further treatment.
His kidneys seem to be back to normal for now, but it seems that this disease repeats itself and the stones can get stuck again.
I was given a special food for Masamune to dissolve the stones, and if it gets clogged again, Masamune will have to have surgery to widen the urethra.
It's really hard to watch him because he doesn't seem to be peeing that much and he is still unwell. He still won't eat or drink.
The total cost of the hospital bill was over 95,000 yen.
To help cover the costs, I'm going to start selling Masamune stickers for 500 yen with free shipping. I'd really appreciate it if you could buy them, not for me, but to support Masamune.
I'll be doing a stream of my birthday next Monday, so if you'd like to make a SuperChat donation during then, that would be great. In celebration of my 26th birthday, I will be streaming for 26 hours starting from noon on the 14th! I will also include some delicious birthday sleeping stream from 1 AM to 8 AM! I hope you enjoy it. Thank you so much for supporting Masamune and me. I promise to continue to take care of my corn boy.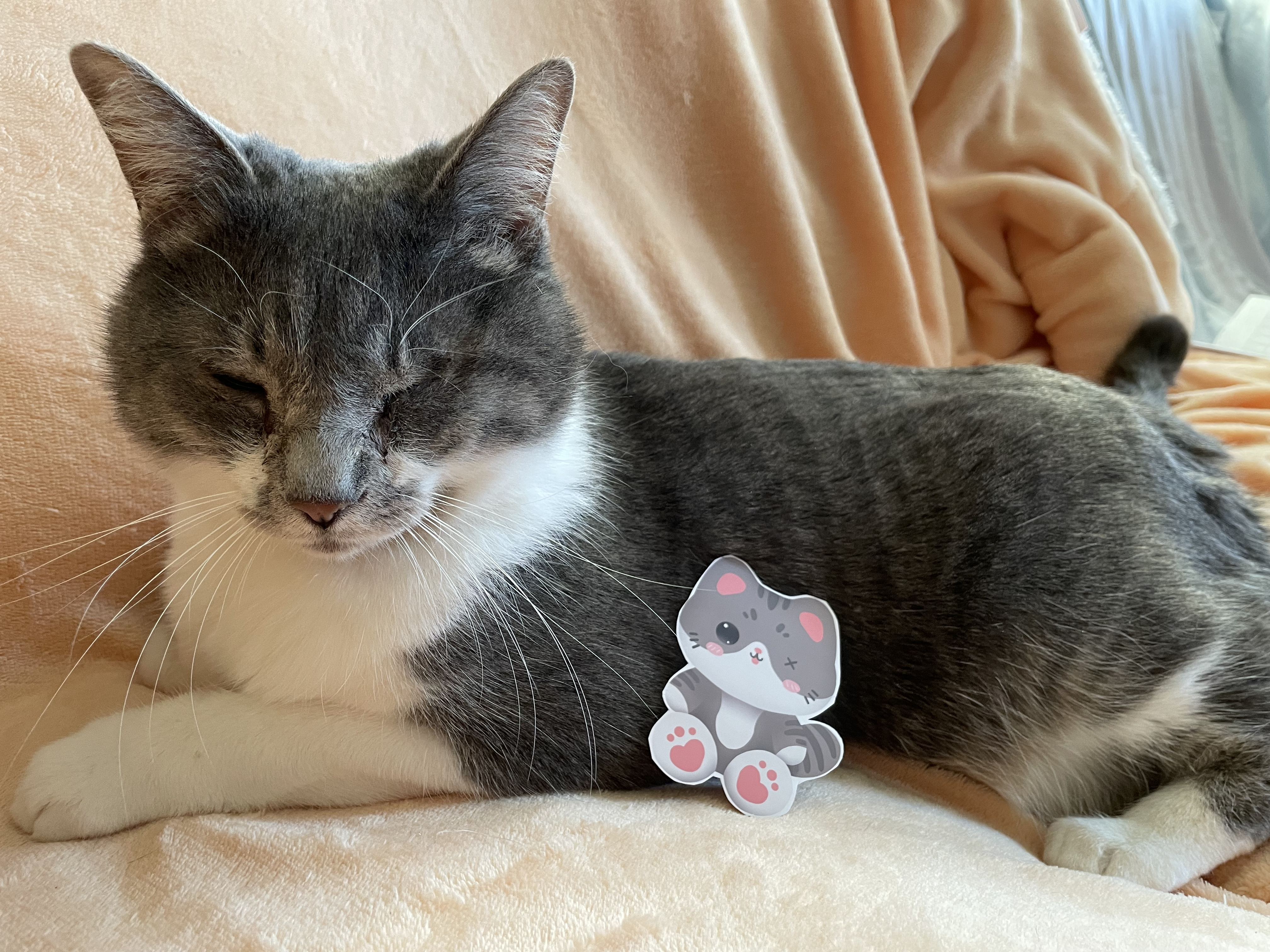 Get your own Masamune sticker! Free shipping worldwide!
Donate here!